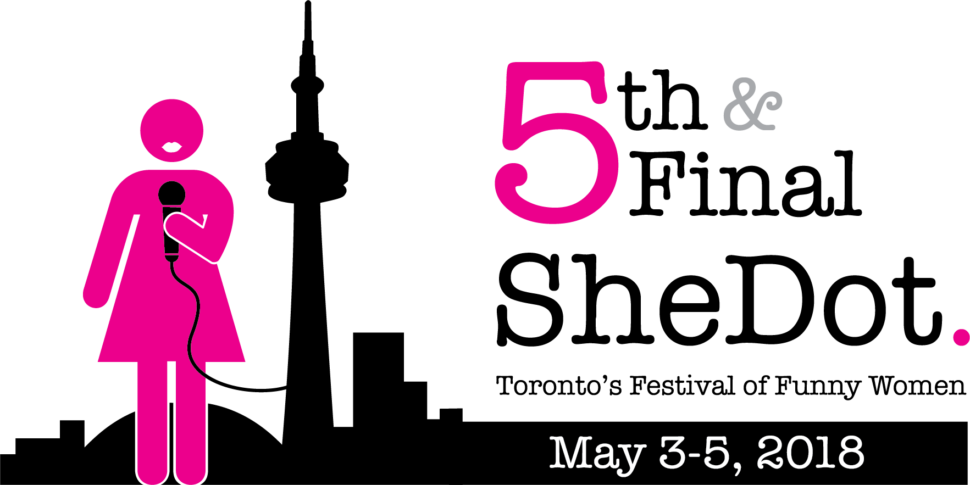 SheDot Festival returns for one last year of hilarious shows featuring some of funniest women in North America. That's it, you read it correctly: This is the last one! We will continue to produce occasional shows throughout the year, but the main event is ready for its big closer.
In the spirit of the "5th & Final", the producers have designed the festival with the number 5 in mind. There will be 5 shows, each featuring 5 of our favourite comics from past years with 5 superstar hosts. We also have a couple of bonus events, but that brings the total to more than 5, so… stop counting.
Over the past five years, more than a hundred performers have delighted our audiences, and now it's time for these funny ladies to take a bow. Come and celebrate with us May 3-5!